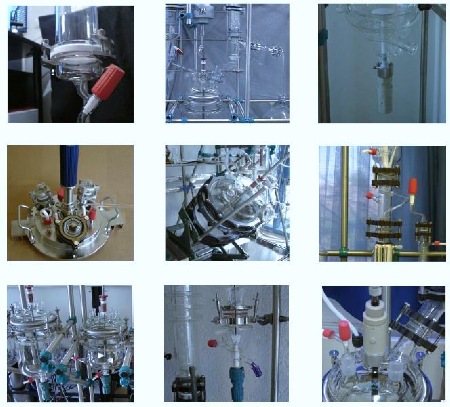 MASSGESCHNEIDERTE SYSTEME UND ANWENDUNGEN

Chemische Reaktoren und Produktionsanlagen erfordern Massgeschneiderte Lösungen, da die Chemikalien, die Prozesse, die Umgebungen und die Betriebsbedingungen von Unternehmen zu Unternehmen unterschiedlich sein können. Unsere Engineering- und Fertigungskompetenzen führen zu der perfekten Lösung für Ihre F&E- und Produktionsaktivitäten.

Laboratory / Pilot-Plant Reactor Systems
are absolutely necessary for today's product / process development and optimization. Depending on the chemistry and process conditions, the reactors are built of different material. They are made of highly corrosion resistant Borosilicate glass, of glass-lined steel or of stainless steel.
Perfectly matched components of high quality materials, tailor made, based on customers application for multiple chemical processes to achieve maximum reproducibility, increase of product quality and cost efficiency in research, development and pilot production, all from one hand.